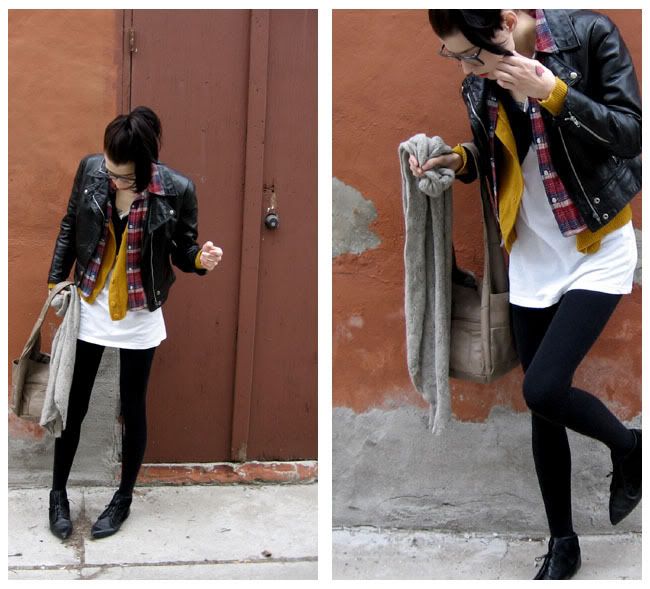 Today was 17 degrees or so, some people might wear a tee-shirt or even sandals, but noooo way, not me.
I'm prepared.
In no less then 3 button-ups and a leather jacket. To be fair, I really didn't need the scarf, it went straight into the bag but it was overcast and you just never know.
leather jacket, mustard yellow cardigan, plaid shirt, bag, granny boots - vintage.
navy cardigan, scarf, oversized white tee - h&m.