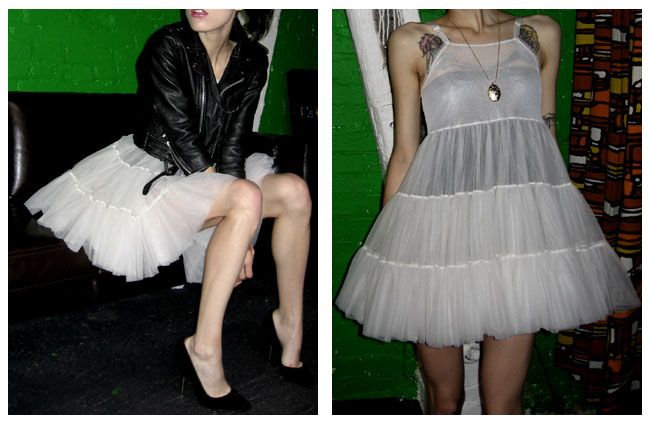 I'm normally not one to lean towards frills and fancy but this poufy white confection really called out to me, maybe it's the similarities to this one: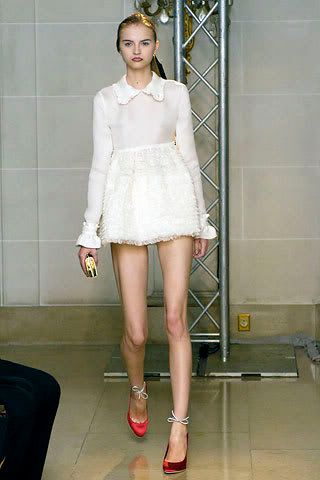 or maybe it's just the wussy ruffle loving girl in me. In fact right now it's reminding me of another white dress left hanging in a local vintage shop that I must go back for, since I now realize it IS the duplicate MiuMiu dress. But I digress. The slipdress felt a little more me with a leather jacket and pumps, although when I went out I actually changed into wedges just to be more comfortable. It looks good with everything! Lucky for you, I hate to wear a fancy dress twice so I put it up in the store yesterday, treat it kindly!
dress, heels, jacket - vintage.