File
peeptoe boots
under trends that I keep expecting to die but never do.
Balenciaga Resort 2010
(i am crazy about all of these btw)
Gucci S/S 2010
(i'm not so sure how i feel about these, on one hand....clearly awesome, on the other hand....kind of ugly)
McQueen F/W 2009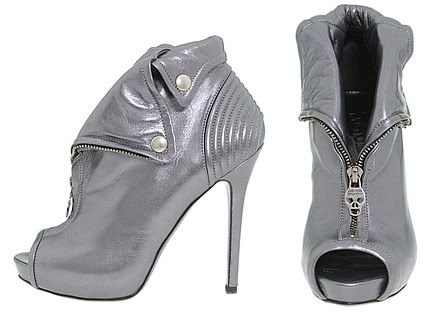 (still liking these, i hadn't seen them in gray!)
Proenza Schouler S/S 2010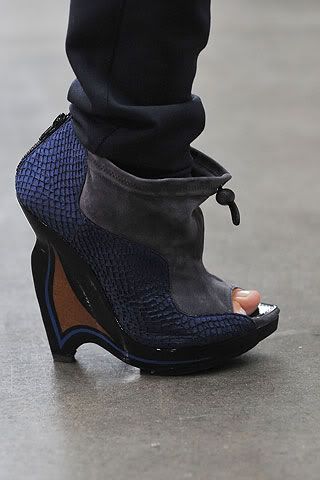 (loved all the PS shoes this season)
I had forbidden myself from buying any peeptoes for this reason and others, namely: autumn and Canada.
But
these Fendis have sort of been haunting my dreams since I saw them on the sale rack this weekend.
Size 36 only. I don't wear a 36. The only pair on ebay is in a different colourway. I just have a thing for architectural wedges, and I like the curve of red. I'd kind of prefer no laces but in person, the laces seemed less noticeable. I think these are Spring 09?

A cool weather solution could be footless tights.
image credits:style.com, tfs, jak&jil