Friday: Tuxedo tails with an 80s mini and my new flats. My old glasses suffered an untimely fate so I'm wearing these now.
dress, jacket, oxfords - vintage.
Saturday: Sky-high wedges are terrible to dance in, plus I don't know if I'm brave enough to handle this shirtless thing.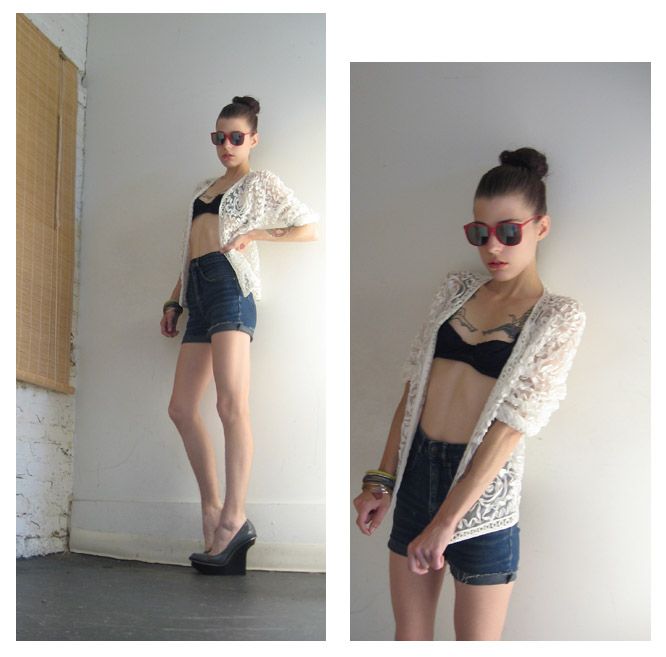 shorts, jacket - vintage.
wedges - stella mccartney.