It feels a little bit guilty to be updating while the shop is still on hiatus! Summer break = so so nice. Spent an amazing few (BIRTHDAY!) days in Niagara Falls; more on that later, don't get too excited! Really I didn't wear anything special since I spent most the time eating gluttonous meals and laying in the jacuzzi. Since I've been back.......picnics in the park!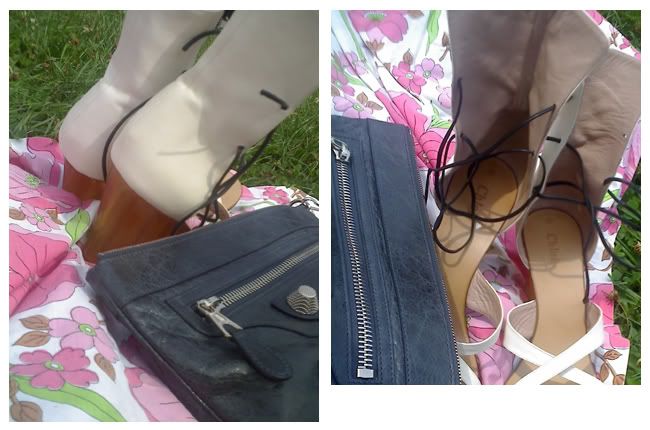 REVAMP:
Running errands today with pants instead. I only had one shot before my cell phone died.....I might need at least 5 to guarantee head inclusion.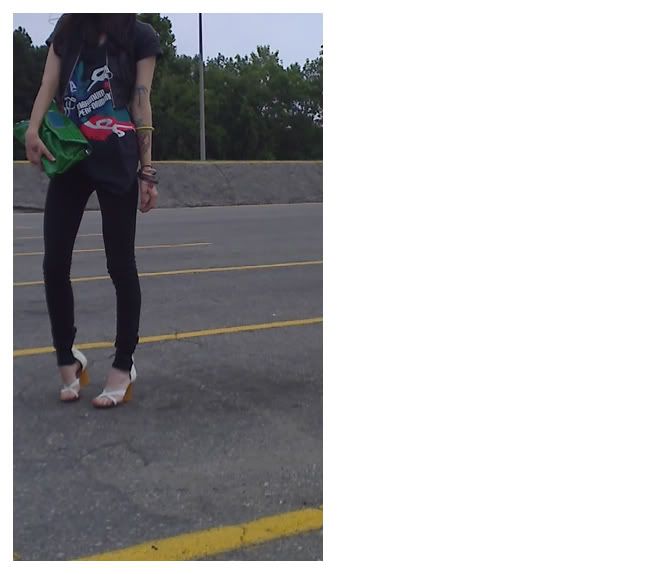 tank, leather jacket, shorts - vintage.
pants - some urban outfitters brand.
sandals - chloe.
clutch - 1st outfit, balenciaga.
clutch - 2nd outfit, marc by marc jacobs.