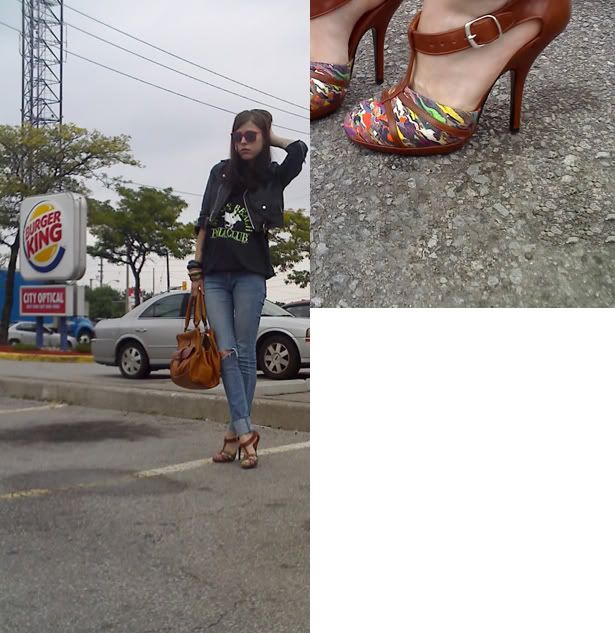 Summer storms have been constant lately, I snapped these literally moments before another torrential downpour. The entire summer has felt like a bit of a letdown, weather-wise. It only just got hot these last couple of days. I cannot help but be super jealous of fashionistas living in warmer climates.......I feel like I am just counting down the minutes until winter (and boring winter appropriate clothing) is back.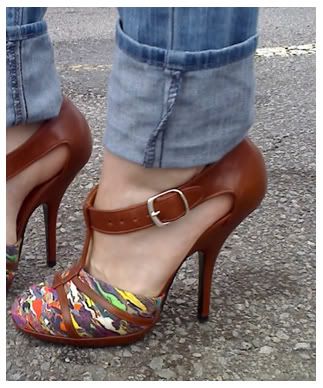 People always compliment these shoes when I wear them, which is nice because they actually give me terrible blisters.
shirt, leather jacket - vintage.
jeans - bdg.
shoes - dries van noten.
bag - chloe.